When it comes to Wuxi City in the neighboring Jiangsu Province, what comes to mind immediately might be the Wuxi xiaolongbao, small steamed buns, which feature red soy sauce soup and a sweet flavor.
Wuxi is also known as the "Pearl of Taihu Lake," with spectacular and charming Jiangnan (regions in the south of the lower reaches of the Yangtze River) culture, a good ecological environment, thriving industrial clusters as well as sound business environment.
Located at the geographical center of Yangtze River Delta region within a one-hour drive from Shanghai, the city now is striving to integrate into Shanghai's metropolitan-region plan – the construction plan of a city cluster centered around Shanghai.
Wuxi covers an area of 4627 square kilometers, with five administrative districts and an economic development zone, where the Shanghai-Nanjing and Ningbo-Hangzhou development corridors intersect.
It enjoys rich waterways sources with Beijing-Hangzhou Grand Canal running through.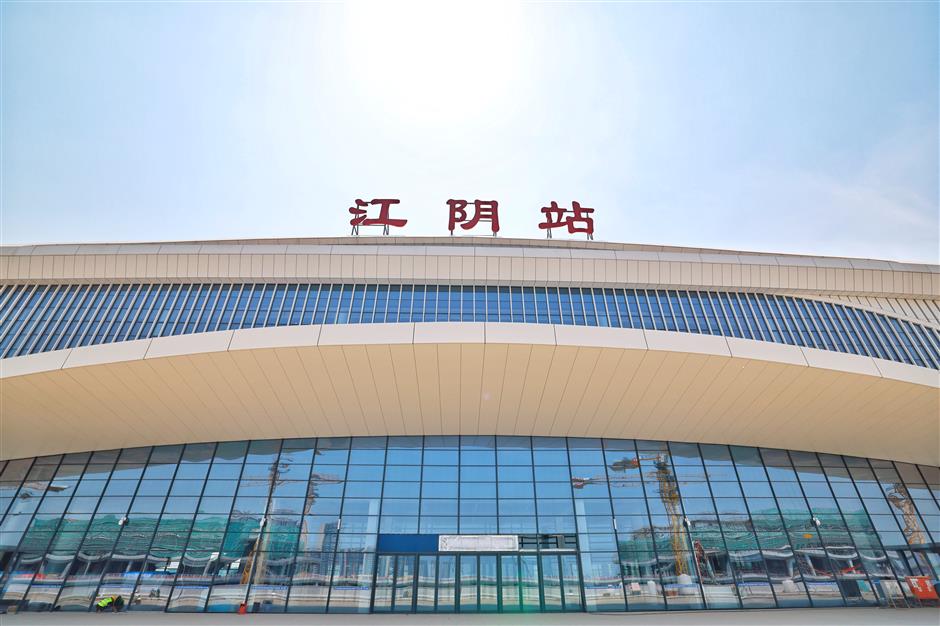 Meanwhile, the Beijing-Shanghai high-speed railway traverses east to west, while the Shanghai-Nanjing, Beijing-Shanghai as well as other highways crisscross the region.
Now the Jiangyin Railway Station is under construction in Jiangyin City which belongs to Wuxi. The railway station is the largest of the newly-built stations along the Shanghai-Najing high-speed railway, a key line running from east to west in the Yangtze River Delta.
With a regional GDP of more than 1.48 trillion yuan (US$212 billion), an increase by 3 percent as well as a per capita GDP up to 198,000 yuan, Wuxi ranks first among large and medium-sized cities in China.
The city now has four landmark industries, including the Internet of Things, integrated circuits, biomedicines, software and information technology.
Based on the industrial strengths in Wuxi, Shanghai Jiao Tong University has established a photon research center here, aiming to establish China's first medium experimental line on photonic chips, a new frontier that the whole world is at a startup stage.
Wuxi also has six advantageous industries, such as new energy, environmental protection, specialty new materials and auto mobiles and components, which attracts a great number of large companies to settle, including SAIC Maxus and Geely.
As one of the brands of the largest Shanghai-based auto group, SAIC Maxus has three factories in Wuxi, Nanjing, and Liyang. Among them, the Wuxi factory shows the highest production, with an annual production of approximately 200,000 vehicles which benefits from the strong industrial support chain in the Yangtze River delta.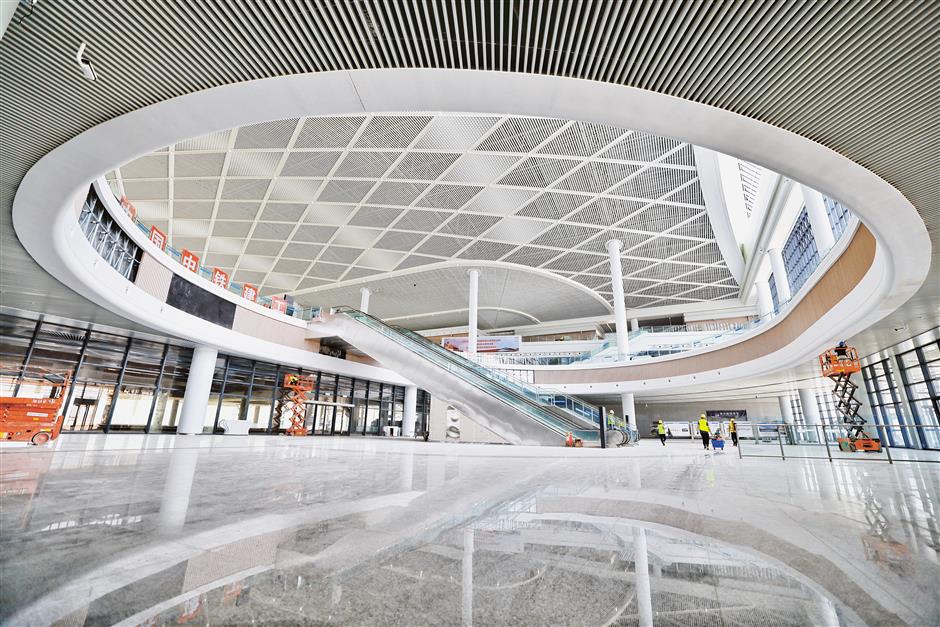 In addition, China's another auto giants, Geely has put its high-performance electric drive center in Wuxi Huishan economic developed zone in early 2022.
In recent years, Wuxi has released a series of measures to serve the city's plan to integrate with Shanghai's metropolitan-region plan from various aspects, such as ports connection, digital services as well as medical resources sharing.