For the first time in the history of Shanghai rail transit development, the entire network has been shut down
It was learned from Shanghai Metro that in order to meet the needs of epidemic prevention and control, from 13:00 on May 10 until further notice, all lines of Shanghai Metro Line 6 and Line 16 will be suspended. It is reported that after Shanghai Metro Line 6 and Line 16 stop operating services, all lines and stations in the entire Shanghai Rail Transit network will stop operating.
Since the current wave of the epidemic, the Shanghai Metro has implemented reduced line operations. From April 2 to May 10, only Line 6 and Line 16 of the 20 lines of the Shanghai Metro still provide passengers with operational services.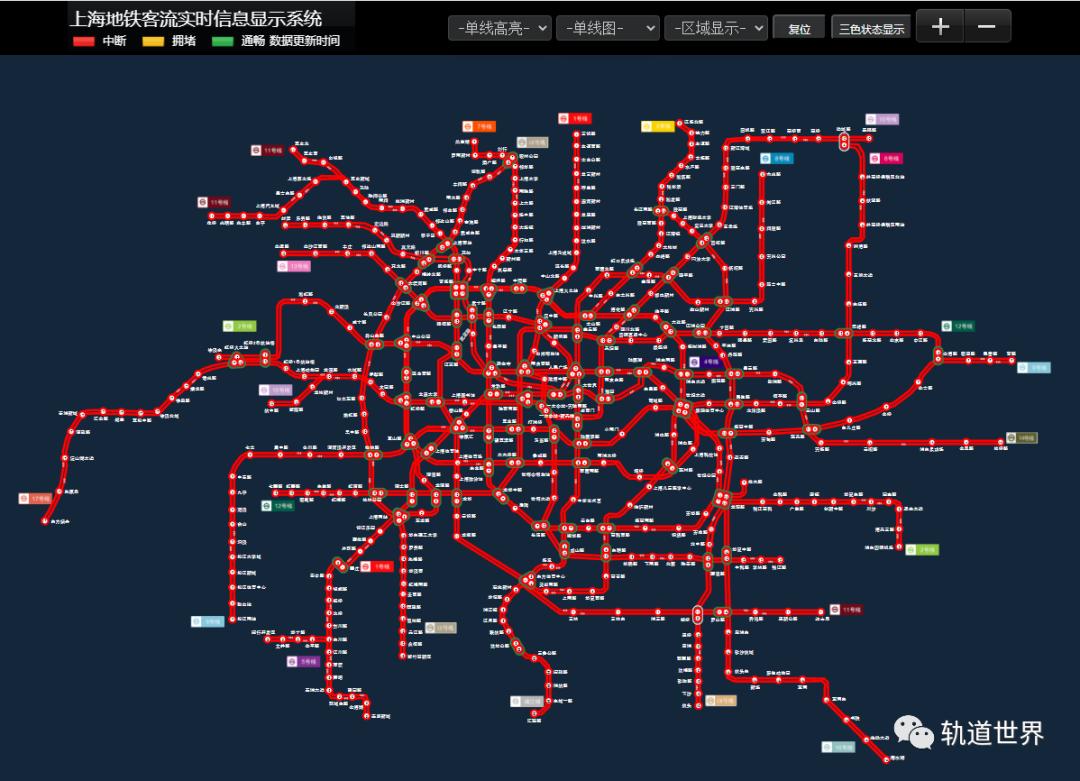 Red for interruption